A damaged tooth can make biting and chewing painful. However, a filling, inlay, or onlay may not be enough to fix the problem.
Dental crowns are tooth-shaped caps that protect compromised teeth and can also be used with dental implants to replace lost teeth.
Learn why people in New Haven, CT, come to the Center for Esthetic Dentistry for natural-looking and long-lasting dental crowns.
Don't Live With Tooth Pain
Call Our New Haven Dental Practice Today
A damaged, decayed, or missing tooth can be painful, but you don't have to live with this discomfort. Contact us today to request an appointment and we can determine if a crown will help relieve your pain and restore your oral function.
A dental crown is a protective cap that is placed onto a tooth. The cap prevents further harm to a tooth while restoring its strength, function, and appearance. Crowns can also be attached to dental implants in order to replace a lost tooth.
Crowns can be made from all kinds of materials. When possible, Dr. N. Summer Lerch uses tooth-colored materials that resemble the patient's natural teeth. Thanks to porcelain crowns, you'll be able to smile with renewed confidence and restored dental health.
Beautiful Crowns Are Our Secret
To Restoring Your Smile
The cost of a dental crown ranges from $1,500 to $2,200. The price includes the preparation, digital scan, and placement of the crown. The actual cost will vary based on each patient's needs, desires, and customized treatment plan. The Center for Esthetic Dentistry also offers dental financing options with affordable monthly payments, including working directly with your dental benefits plan.
Find Out if Crowns Are Right for You
Contact the Center for Esthetic Dentistry
Dental crowns may be what you need to experience better oral health. If you have fractured teeth or suffer from a persistent toothache, we encourage you to visit the Center for Esthetic Dentistry. Our team can then explain porcelain restorations, dental bridges, and dental implants in more detail.
Dr. N. Summer Lerch was the first board-accredited female cosmetic dentist in all of New England. She's committed to patient care and comfort, with an emphasis on aesthetics.
To request a consultation, fill out our online form. You can also reach our office in New Haven, CT, by phone.
"Dr. Lerch and her team are fantastic! I've had some less than ideal experiences with dentists over the years but this office is top notch! They are empathetic and sensitive to meeting patients needs and I trust their work wholeheartedly!"
Amy Smith
Why Choose the Center for Esthetic Dentistry
For Your Dental Crown?
Friendly Service
We love patients and their teeth, and we pride ourselves on friendly care.
Advanced Technology
Advanced technology allows us to accurately treat and diagnose our patients.
Award-Winning Care
Dr. N. Summer Lerch has been recognized by the American Academy of Cosmetic Dentistry and the New England Academy of Cosmetic Dentistry.
The Dental Crown Procedure
Our porcelain crowns are carefully crafted to resemble your natural teeth.
Does Dental Crown Placement Hurt?
No. Before your tooth is prepped, your dentist will numb the area to ensure you are completely comfortable during treatment. If at any point you feel any discomfort, let your dentist know so she can address the issue promptly. We want you to leave our office happy and be as comfortable as possible throughout your treatment.
High-Quality Craftsmanship
Our New Haven dental practice works with a lab based in Salt Lake City, UT. We love the restorations they make and feel their work merges the function of restorative dentistry with the aesthetics of cosmetic dentistry. The finished results are strong and natural-looking.
Different types of materials can be used to create a custom crown, including standard porcelain and premium materials such as zirconia and IPS e.max®.
As our patient, you can expect beautiful and natural-looking results whether you're getting dental crowns for your front teeth or your molars.
The Dental Practice New Haven, CT, Loves
Dr. Lurch is a master of her craft. She and her team gave me a beautiful smile - they are patient, professional perfectionists in the best way. I couldn't be happier with my results!
View On Google
Best dentist I've ever had. Always a great experience from the minute you walk in the door to the hygienist who is always so kind and gentle to the transparency of billing. 5 stars.
View On Google
We Love Our Patients and Their Teeth
Contact Our New Haven Dental Practice for Your Consultation Today
At the Center for Esthetic Dentistry, we are passionate about teeth and our patients. We pride ourselves on changing lives and transforming smiles. With a broad range of available treatments, we can care for all your dental needs right here at our practice in New Haven, CT.
A missing, damaged, or decayed tooth can leave you with reduced oral function, which can impact your ability to eat and speak properly. Our beautiful, natural-looking crowns may be the solution you need. Whether it is a traditional crown or an implant-supported crown, we can transform your smile and improve your quality of life.
Request a consultation using our form or call us at:
With proper care, crowns are a long-lasting dental solution. On average, a custom-made all-ceramic dental crown can last 10-15 years. You can extend the lifespan of your dental work with proper aftercare.
Let This Stunning Smile Convince You
To Consider Durable, Natural-Looking Dental Crowns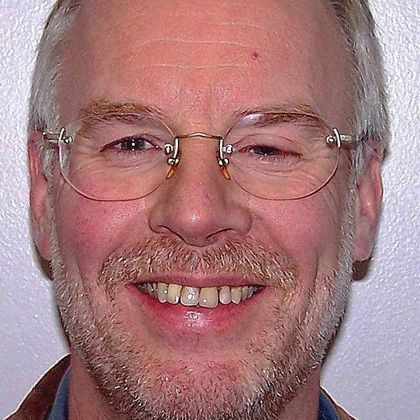 Tooth problems can seem isolating, but you're far from alone.
Over 1/4 of Americans
May Have the Same Dental Condition as You
Prevent Further Problems
With a Dental Crown
Dental crowns don't just provide you with a lovely smile. They can also prevent more severe dental problems down the line.
If you're one of the 26% of Americans with untreated tooth decay, now is the best time to act. You can save yourself from pain, root canals, and even more expensive treatments by dealing with dental issues as soon as possible. And if you feel like your dentist will judge you, don't stress. We only want to see you happy and healthy!
If you need a porcelain crown, rely on the Center for Esthetic Dentistry in New Haven. To get started, contact our office or call:
Feeling Nervous?
Our Happy New Haven Patients Will Put You at Ease
Dr. Lerch and Sheri have given me so much confidence by fixing my dental crowns... I never thought I'd be able smile normally again. Dr. Lerch worked a miracle on my teeth. The whole staff is amazing and worked with my challenging schedule to get my teeth done. I couldn't be happier!
View on Google
I have seen this practice evolve and maintain their level of quality patient care over the years. So many offices forget their reason for practicing. Dr. Lerch and her team create art and healthy mouths. I am proud to see dentistry done the right way! You get beauty and health with care and top notch service. Its a privilege to see a vision of beauty created for each patient unique to their own personal look.
View on Google
Does Dental Insurance Fully Cover Crowns?
If you have dental insurance, it will likely cover at least a portion of the cost of your crown, if it is needed for health reasons. Our knowledgeable team will work with you and your insurer to make sure you maximize your benefits.
We Can Help Overcome Cost Obstacles
to Dental Care With Flexible Financing
From cracked teeth to root canal infections, tooth troubles can be painful and overwhelming. If you are like most people, you are already juggling a busy life and other costs too. We understand completely!
At the Center for Esthetic Dentistry in New Haven, we want to see our patients happy and healthy. So we offer financing options like CareCredit® to assist where insurance does not. That way, you can put your health, your confidence, and yourself first. The way it should be.
A 5-Star Dentist Based in New Haven, CT
Really lovely experience - first time visiting for a general check up / cleaning. Dung took the time to do a thorough job and made the 45 minutes very educational by teaching me about additional things I can do for my teeth hygiene. Efficient and effective service, very clean facilities and friendly staff. Highly recommend.
View On Google
Nancy and her team are A+. I got my invisalign with them at the center for aesthetic dentistry in New Haven. They are among the most pleasant people I know and they double as highly competent, generous and thoughtful. They are accommodating and helpful in terms of scheduling and working around any issues that pop up. I love the results and the extra mile that Nancy went for me. Highly recommend.
View On Google